While living in Illinois, Anne's plan to open a shop of her own were set aside with the tragic passing of her husband, Steve. After moving back to her native West Michigan, Anne was finally able to bring her vision to life. Coming up with the store's name was the hardest part. Feeling as though she wouldn't have been able to do this without him, Anne wanted her new store to honor Steve in some way. By combining the nickname of their daughter Paige ("Sweet Pea"), and their favorite flower, the store would be called My Sweet Peony. The name also reflects a mix of the initials Steve and Paige Mohan. Paige works at My Sweet Peony, too, giving mother and daughter a special opportunity to share this adventure together.
My Sweet Peony opened in December 2015.
We want everyone to feel as though our space is your happy place, inspiring you and teaching you to express your own inner creativity.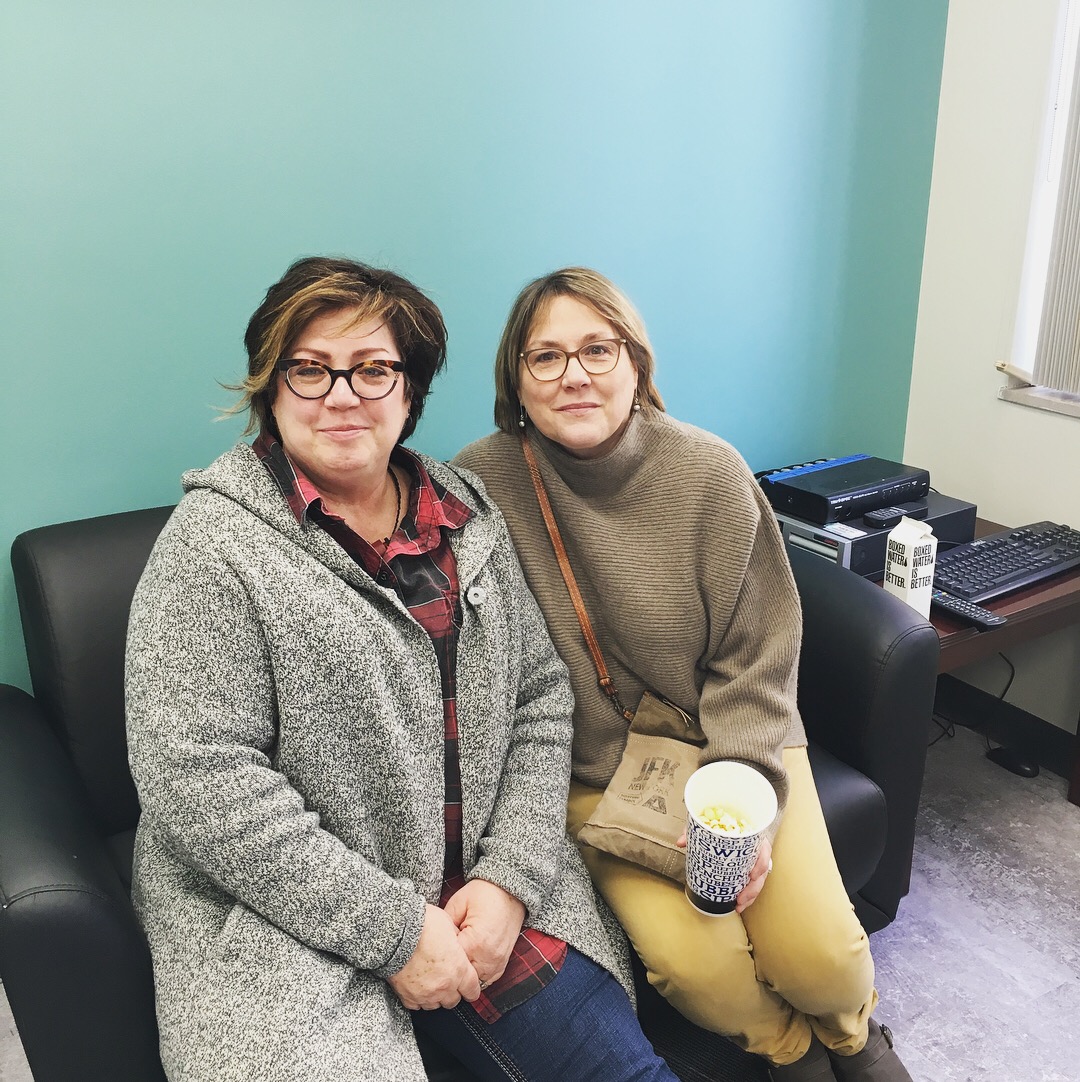 Retired in February of 2017 from her 32 years with Amway to join the Sweet Peony team full time. Maryjo an ArtPrize artist, gives her whole heart to My Sweet Peony and help Anne and Paige push the shop to its fullest potential! She is the most hard working and passionate person we have ever met and we have loved every second she has been at My Sweet Peony!
She came to My Sweet Peony as an artist reaching out to us back in 2016 to sell some of her artwork. Not only did we love her art but we loved her!
She opens her Studio up to the public every November for Christmas Through Lowell!
Check out MJ's ArtPrize pieces
Daughter of Anne, Paige is fully committed to making My Sweet Peony the best it can be! You can find Paige covering the store, updating Social Media, and teaching Workshops.
My Sweet Peony believes strongly in giving back to our community, which is why we love carrying products from many local vendors who feel the same way. For more information on these vendors and charities My Sweet Peony supports please see our Giving Back page.
STORE HOURS
Monday - Friday
10 am - 6 pm
Saturday
10 am - 5 pm
PHONE
(616) 259 - 9781
ADDRESS
2795 Orange Ave SE
Grand Rapids, MI 49546